Written by Serendipitymom12
I wanted to take this time to think about what I am thankful for in the spirit of Thanksgiving. God has given us SO much and we never thank him enough. I have a picture in my bathroom and it says "There is always something to be thankful for." I believe that is true for every one of us! Here is what I am thankful for this Thanksgiving:
My

mom

is my best friend and we are always watching over each other. She taught me how to be strong, how to be wise and she taught me about Jesus. I will always be grateful.
My

sister

and I are close friends. She makes me laugh with the funny things she says. I love getting her letters even though she lives two hours away. I wish her the best things in life and I know we will always be there for each other no matter what.
My

two boys

are the best presents anyone could ever give me and God gave them to me. I adore them to pieces! Being a mother has given me an amazing purpose and I want to give them the best life they can have. The way to do that is to bring them to the Lord. Nothing is greater than this.
I am so thankful for

Lisa and her family

. They have become our second family. They are SO good to us and have a beautiful heart of giving and love. They welcomed us in their home, helped us through hard times and Lisa is an amazing example as a wife, mother and God fearing Christian.
I am thankful for the

bloggers and my Christian friends

that I have gotten to know better this year! I adore all of you and you all continue to inspire me everyday.
I am thankful for an

AMAZING God

! He is so beautiful to me in every way that he is. He continues to love us, take care of us, guards us and he leads me in his ways. I am very undeserving of his beautiful grace, and at the same time, thankful beyond explanation.
I am thankful for an amazing

church

! The sermons continue to inspire me every single week and encourage me to grow. I encourage all of you to find a church that helps their members GROW more and more and to serve the Lord! There is SO much more than just sitting in church and walking out the same way you came in. It's out there and God can lead you to the right place.
I am thankful that I live in a

country

where I am allowed to worship God freely and where talking about his WORD is not a crime.
I am thankful for an endless abundance of things. We may not have everything we want, but we have everything we need. That is what counts! We have a roof over our heads, food in our belly, hot water and a loving family. God provides for our needs and it still puts me in awe when I know that the God of the Universe takes the time to take care of the needs of his people.
I've got SO much to be thankful for!!
Have a wonderful Thanksgiving!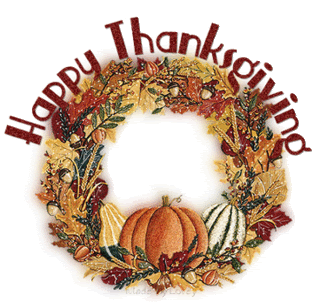 3 Comments:
Sisterlisa said...

November 26, 2008 at 4:33 PM

 

Aww thank you Charlene!!! Your blessing in class last night touched my heart deeply. You're in the top of my thankful list as well. I thank God for the friends God has brought into my life this last year. I cherish you and your family!!

LisaShaw said...

November 29, 2008 at 10:53 AM

 

Beautifully expressed!

I shared some of my thankful list here: www.lisa-seekinghispresence.blogspot.com under "Giving thanks for everything".

We indeed have so much to be thankful for. Our GOD is truly amazing and has lavished His love down upon us through Jesus Christ and through the relationships we have with our loved ones and others in the Body of Christ and in so many other ways and for that WE GIVE THANKS.

Martha Leah said...

December 1, 2008 at 9:06 PM

 

*Sniff Sniff* What a beautiful blog! Drats, I'm still number two again! But I'll take it :-) Thanks hon!!