Written by Serendipitymom12
I was riding along in the car with my sister. She put in a cd and suddenly, the song "At Last" played. I quickly changed it to another song. I couldn't bear to listen to it. That song meant so much to me while I was growing up. It was my dream..

The other day, I was driving to school alone and I decided to face it. I turned on the song and at first my hands clasped the steering wheel hard. I played it again for the second time and I closed my eyes. The third time I listened to it, it brought me to tears.

Do I dare to have hope again after a shattered dream? Can I reclaim it once more?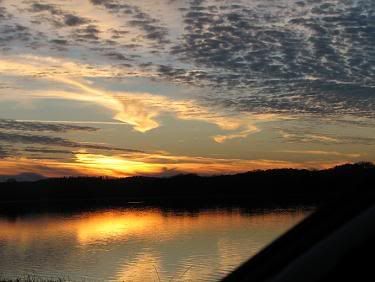 3 Comments:
johnboy said...

April 25, 2008 at 9:49 PM

 

I really hope so, it won't be easy, but it would be worth it. :) *bighug*

April 26, 2008 at 6:10 PM

 

Wow, you really need me :)

You may touch me for 5 bucks a minute :)

I'm glad you're facing a shattered dream and guess what, Celine Dion is the super-glue!! Actually, God is... definitely.. but listening to her sure does help!

<3 Your favorite sissy

Sisterlisa said...

May 1, 2008 at 12:51 PM

 

Of course you can reclaim that Charlene. Remember the theme for our church this year? "Are you facing the Impossible?" With God ALL things are possible. Your faith will grow the more you learn God's Word. Faith cometh by hearing and hearing by the word of God. And that works even with sign language. ;O)