Written by Serendipitymom12
Thank you to Lisa for not letting any of us forget this song! We learned this song together on the Sequester this month. When I saw this again, God brought a song into my heart. I have been singing this all night and my kids love it! Sometimes we just need to WORSHIP him! Worshipping God revives our soul!

Often times we ask, "why does God allow bad things to happen?" The real question is, "why does God allow the good things to happen?" We are undeserving of these things but God is good to us!! Let us remember to thank him for all the things he has done for us!



WHEN I LOOK AROUND AND SEE


THE GOOD THINGS HE DOES FOR ME


I KNOW I'M UNWORTHY OF THEM ALL


BUT HIS BLESSINGS HE FREELY GIVES


I OWE MY LIFE TO HIM


I'VE GOT SO MUCH TO THINK HIM FOR.



CHORUS :


AND I'VE GOT SO MUCH TO THANK HIM FOR


SO MUCH TO PRAISE HIM FOR


WELL YOU SEE NOW HE'S BEEN SO GOOD TO ME


AND WHEN I THINK OF WHAT HE'S DONE


AND WHERE HE BROUGHT ME FROM


I'VE GOT SO MUCH TO THANK HIM FOR



VERSE 2 :


AND SOMETIMES WHILE ON THIS WAY


I KNEEL I STOP AND SAY


THANK YOU FOR ALL YOU'VE DONE FOR ME


ONE DAY I'LL REACH SWEET HEAVENS SHORE


OH PLEASE JUST LET ME KNEEL ONCE MORE


I'VE GOT SO MUCH TO THANK HIM FOR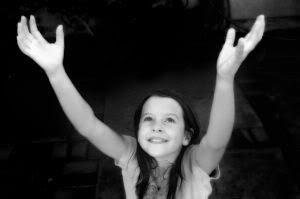 0 Comments: